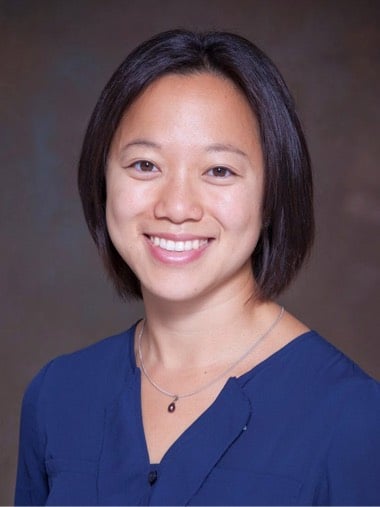 Yi-Hsuan "Emmy" Wu
MD
Dr. Yi-Hsuan "Emmy" Wu was born in Taipei, Taiwan and moved to the United States when she was 5 years old.  She grew up in Sugar Land, Texas and completed her bachelor's degree majoring in Business Administration at the University of Texas at Austin.  As a college student, she participated in a medical mission trip to Belize which inspired her to pursue a career in medicine.  She continued her education at the University of Texas Medical Branch (UTMB) in Galveston and completed her otolaryngology surgical residency at Tufts Medical Center in Boston.  She developed an interest in otology (study of diseases of the ear) and went on to complete a specialty fellowship program at the Ear Research Foundation in Sarasota, Florida.
She is board certified by the American Board of Otolaryngology.  In addition to general otolaryngology, she has special interest in the treatment of hearing loss with cochlear implants, complex middle ear surgery, chronic ear disease, Meniere's disease and other vestibular disorders.  She is also a member of the American Academy of Otolaryngology – Head & Neck Surgery, Travis County Medical Society, Texas Medical Association, Texas Association of Otolaryngology, and Austin Society of Otolaryngology.  She served for six years on the board for the Texas School for the Deaf.
In 2023, Dr. Wu was honored to be listed one of the Texas Super Doctors®: Rising Stars. The list, which honors medical professionals who have shown excellence within the first 10 years of their career, was published by Texas Monthly and Super Doctors®.
In her spare time, Dr. Wu enjoys spending time with her family and participating in medical mission work and has done medical mission trips to Mexico, Nicaragua, Rwanda, and Guatemala.  She also enjoys spending time running, traveling, and being in the outdoors.  She has completed 6 marathons, including the Boston Marathon, and has plans to do more.  On weekends, you will find her on one of the many picturesque trails in central Texas.
online at
Meet Dr. Emmy Wu