Oticon has been putting people first since 1904.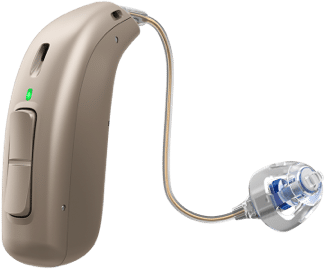 Hear Smarter. Live Better.
What sets Oticon's hearing devices apart is their BrainHearing™ technology, which allows users to hear better with less effort. Brain-focused hearing devices are able preserve natural noise quality in speech recognition, which result in improved user satisfaction.
A New Kind of Hearing Instrument
The Oticon Opn S is an innovative new hearing device that lets you hear exactly what you want to hear, even in the most complex listening environments. While most hearing device technology focuses on sounds and speech in front of the user, this device gives you 360 degrees of sound.
The Oticon Opn S takes the open sound experience to the next level. Powered by the Velox S™ platform, Opn S allows you to enjoy speech understanding on par with normal hearing.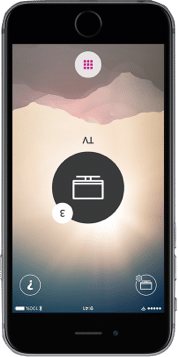 Innovative Technology
The revolutionary OpenSound Optimizer™ helps improve speech understanding without compromising clarity or sound quality. Together with the OpenSound Navigator™, the Opn S is able to:
Improve speech understanding by up to 15%
Reduce listening effort by 10%
Improve memory recall by 10%
Connectivity
Introducing the world's first internet-connected hearing device, Oticon Opn™! It connects directly to your iPhone®, allowing you to stream phone calls and music.
The Oticon ON app, which can be installed on all Apple® devices, allows you to adjust volume, switch programs and even check battery levels with just a tap of your finger.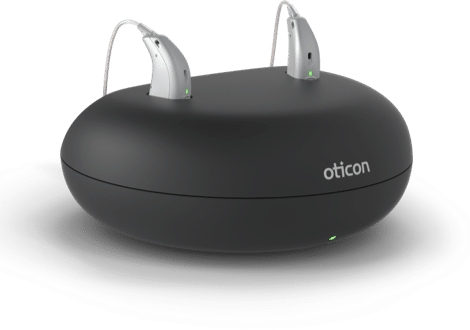 Rechargeable
Opn S miniRITE R is a state-of-the art rechargeable hearing aid that sits discreetly behind the ear. A tiny speaker attached to a thin, almost invisible wire fits comfortably in the ear. A simple push button controls volume and listening programs.
With an easy-to-use charger, this style offers a wealth of features and functions, including 2.4 GHz wireless technology. The Opn S miniRITE R is Made for iPhone® and for those with mild to severe hearing loss.
The Newest Styles
The Oticon Opn S is now available in three styles:
Mini Receiver-In-The-Ear (miniRITE)
MiniRITE-T (Telecoil)
BTE13 Plus Power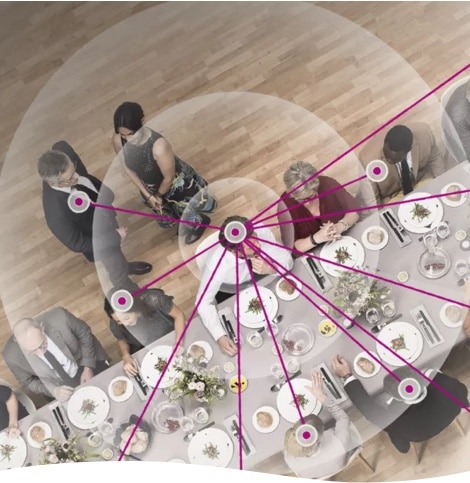 Single-Sided Deafness Solution
Oticon CROS offers a revolutionary 360° sound experience through OpenSound Navigator™, which constantly scans your environments, balances sound levels and removes unwanted noise. This two-part solution for single sided deafness consists of a transmitter that wirelessly picks up and sends the sounds from your poor ear and a hearing aid that picks up these sounds and plays them in your good ear.
World's Most Powerful Hearing Aid
The groundbreaking technology within Oticon Xceed allows you to be part of the conversation without having to reply on lip reading or guessing. Designed for those with severe to profound hearing loss and powered by BrainHearing™ technology, the Oticon Xceed opens up your world like never before.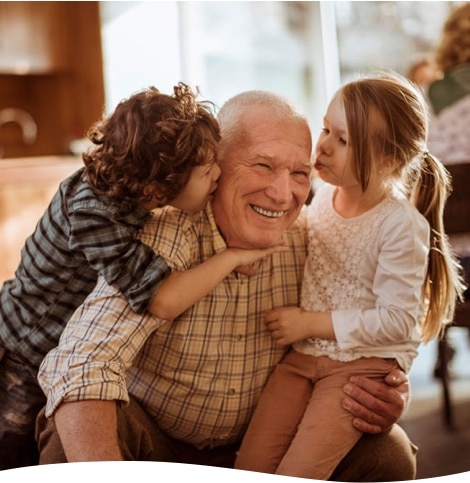 Made to Move
Designed to improve speech understanding, Oticon Ruby is a line of behind-the-ear hearing aids. With easy connectivity, superb sound quality and rechargeable options, these devices allow you to live life to the fullest.
Seize the Day
Oticon Siya in-the-ear hearing aids help you hear better, allowing you to focus on the moments that matter. These hearing aids help improve your speech understanding by capturing and amplifying the rich details of natural sound. The Siya lineup contains five discreet in-ear styles.
Call River ENT at (512) 677-6368 for more information or to schedule an appointment.